Getting Started as a Money Making Practitioner
(And how FindMagicPeople can help)
[Note - if you are already established - consider reading Expanding Your Business]
Are you ready to help more people? And perhaps even to make money for your efforts?
Yes?
Great! But where to you begin? You probably figure that you need to create a website, find the best scheduling app, write newsletters, develop an active social media presence on several platforms – This means spending your time focused on graphics, editorial content, tech support, marketing services...
Whew - that's a lot to do, and very intimidating. If you're lucky, you might have time for a customer in the next year.
Feel familiar? Would you let me offer an alternative?
I'm Derek Stottlemyer, and I've been there, developing my practice as a Avatar Master Trainer. Fortunately for both of us, I've also been a web architect for 25 years. I've taken everything I've learned to make my life easier and created the FindMagicPeople social platform to make things easier for you and other energy/healing practitioners.
First off - if you don't have a webpage, you might not need one at all. What you need is someplace where people know where to look to find out who you are, what you offer and how to reach you. 
Right? It doesn't have to be complicated, and you don't need to research providers, domain names or pick the best layout.
Most Practitioners get their profiles COMPLETE in 30 minutes or LESS. Doesn't that sound like a relief?
What about events?
With a paid membership on FindMagicPeople, you can create unlimited online and in-person events for less than the price of 6 months of Meetup.
You can even connect to fair festivals and different venue locations, making it even easier for the world to find you!
What about a mailing list and newsletters?
Well, first off, on FindMagicPeople - anyone in the world can follow you, and get notified when you add content. And, you and your content / events are also displayed in multiple areas throughout FindMagicPeople, making it easier than ever to get in front of the right people.
You may still want a mailing list as you grow - but FindMagicPeople is designed so your followers continue to hear about what you are up to.
Sound too good to be true?
It's not - you can be up in running in minutes. Just click here and set up your paid membership. You'll instantly get access to membership features and get started on your profile - similar to filling one in on Facebook or Instagram.
Bonus - Join today and get free promotional materials
New members each get media customized just for you to help you let your friends (and the world) know how to stay connected!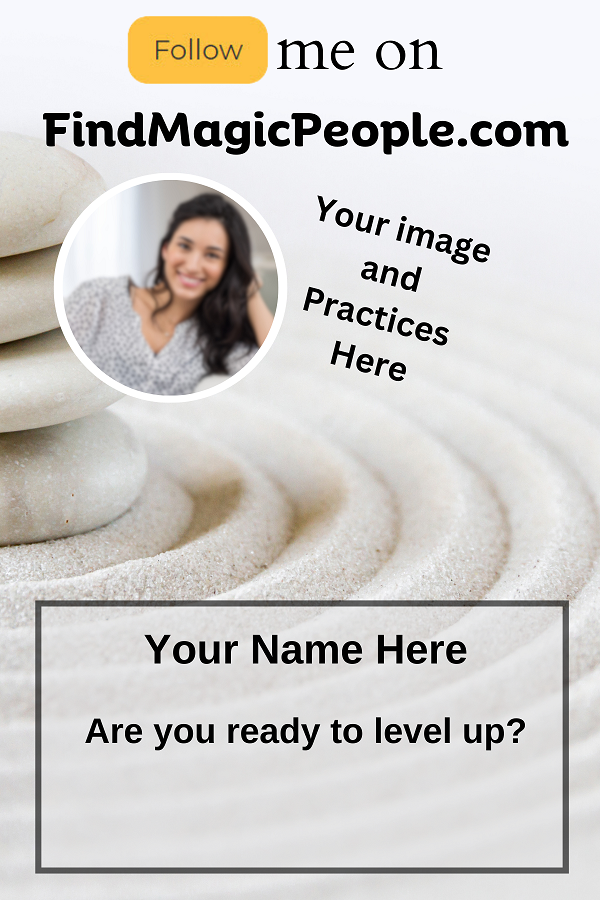 Get going with the Starter Plan today