About this event
Join our Wellness Warrior Collective for another Fun Friday Night done the Wellness Warrior Way, #plantfueled. Supper Under the Stars is blessed to have Gabriel of Aratham Gourmet To Go preparing, serving, and describing the food combinations, originations, and other experiential understandings of each course. We will source as much as we are able from the Wellness Warrior Gardens, which are steps from the dreamy urban outdoor boho dinner setup. We will plan to be under the stars with the twinkling lights of the Wellness Collective Cove as our backup.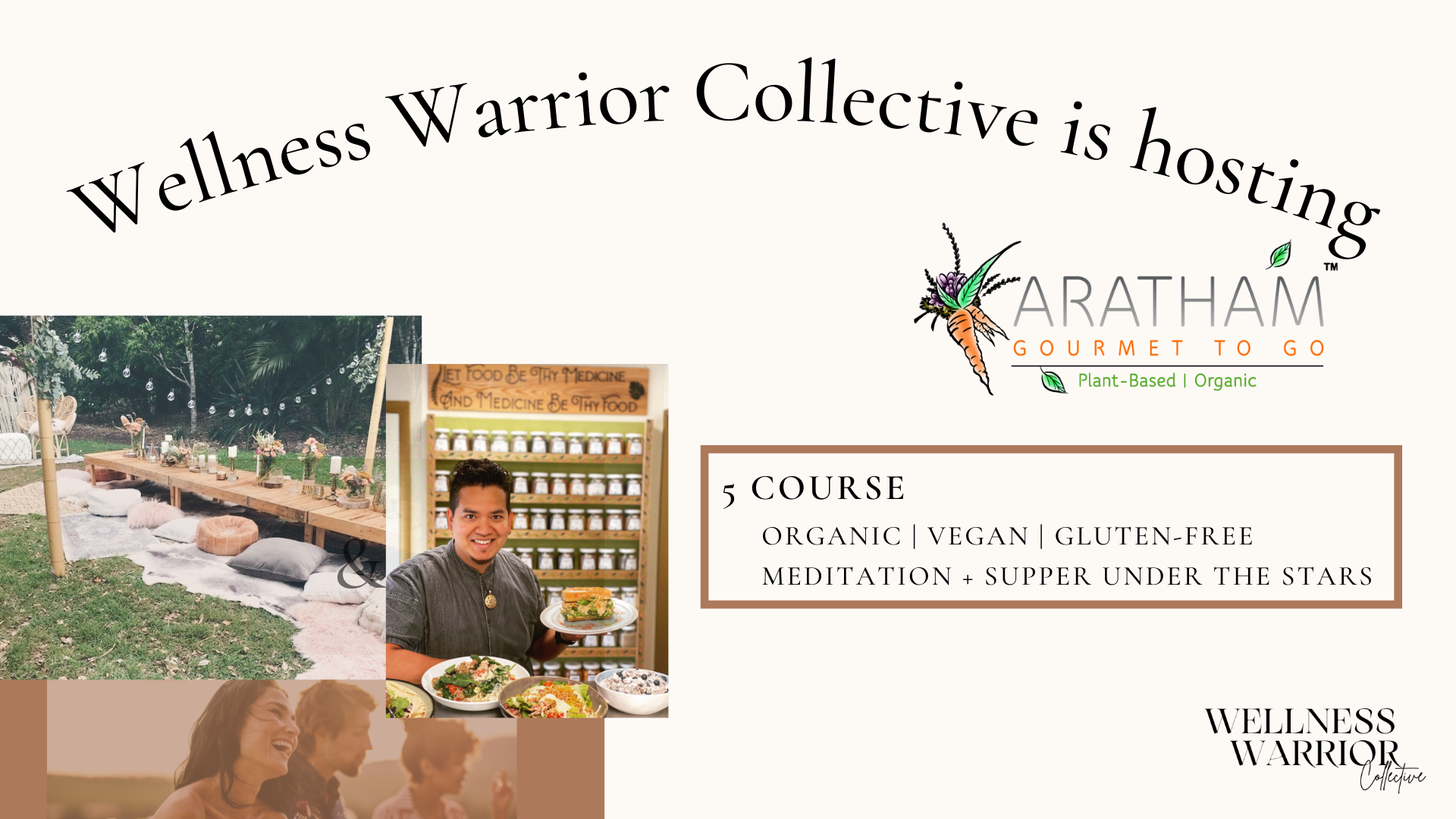 Event Experience //
First, thank you for considering dining with us. You DO NOT need to be vegan or plant-based to enjoy this event. Come enjoy a new way of eating or an opportunity to nourish alongside others who desire this kind of nourishment.
➤ We will begin the evening with an ice breaker and gentle networking followed by embodiment and preparation mediation, breathwork + journaling.
➤ Followed by a 5 course meal, curated and prepared on-site by Chef Gabriel. Once look at his bio proves you won't want to miss this. Take a peek here and meet his beautiful wife.
Now you can see we proudly recommend them to all Warriors and are so excited to co-host this evening.
This event is open to ALL Humans. All ages are welcome that are able to comfortably participate and contribute to the activities.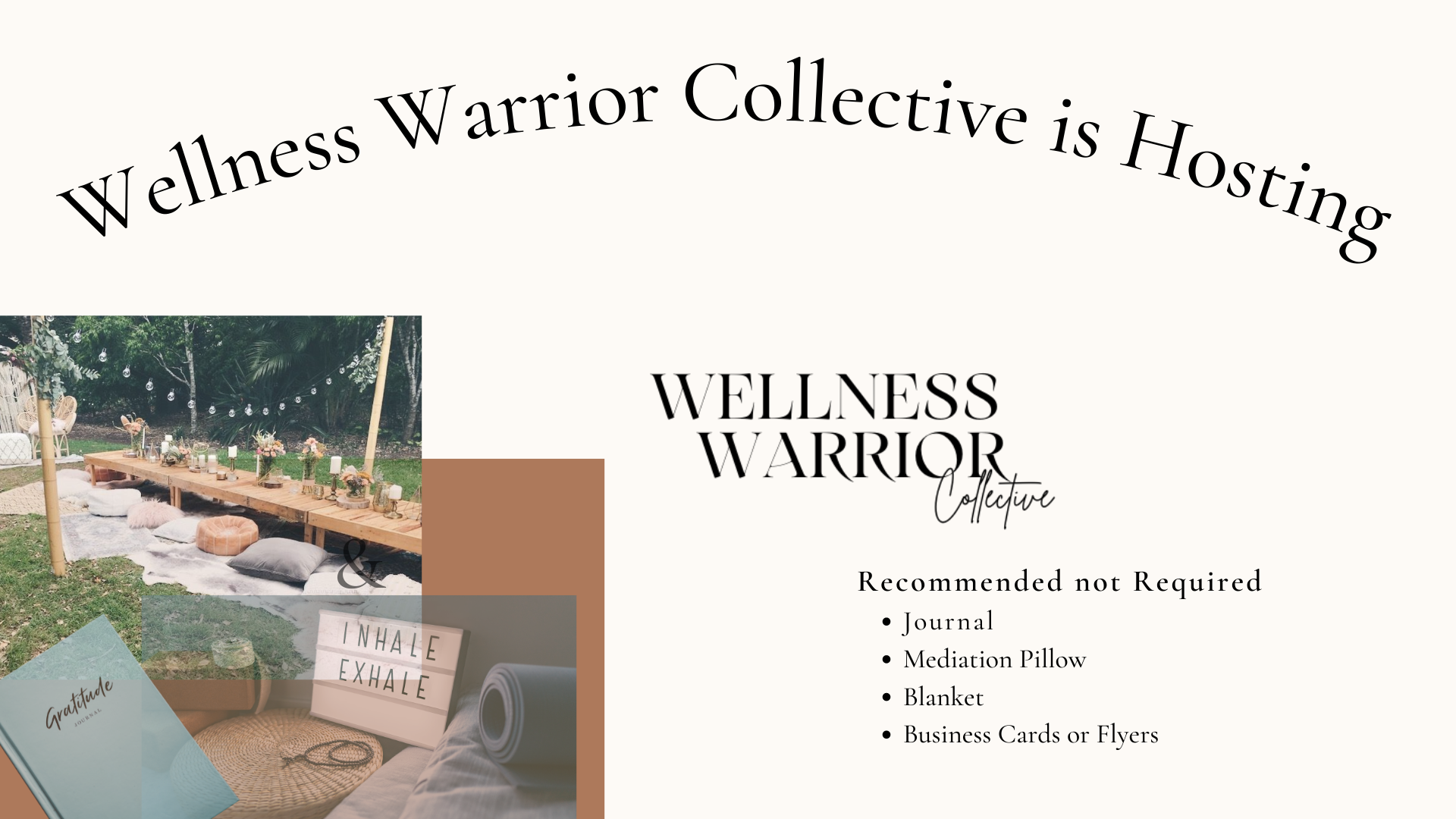 Feel free to invite your friends. This event is held at a private residence. The address is sent out the day before the event to those that register. To estimate travel time a nearby business is Western Golf + Country Club - 14600 Kinloch Redford, Mi 48239.
We encourage you to buy or set aside a journal now and maybe its time to order that meditation pillow😉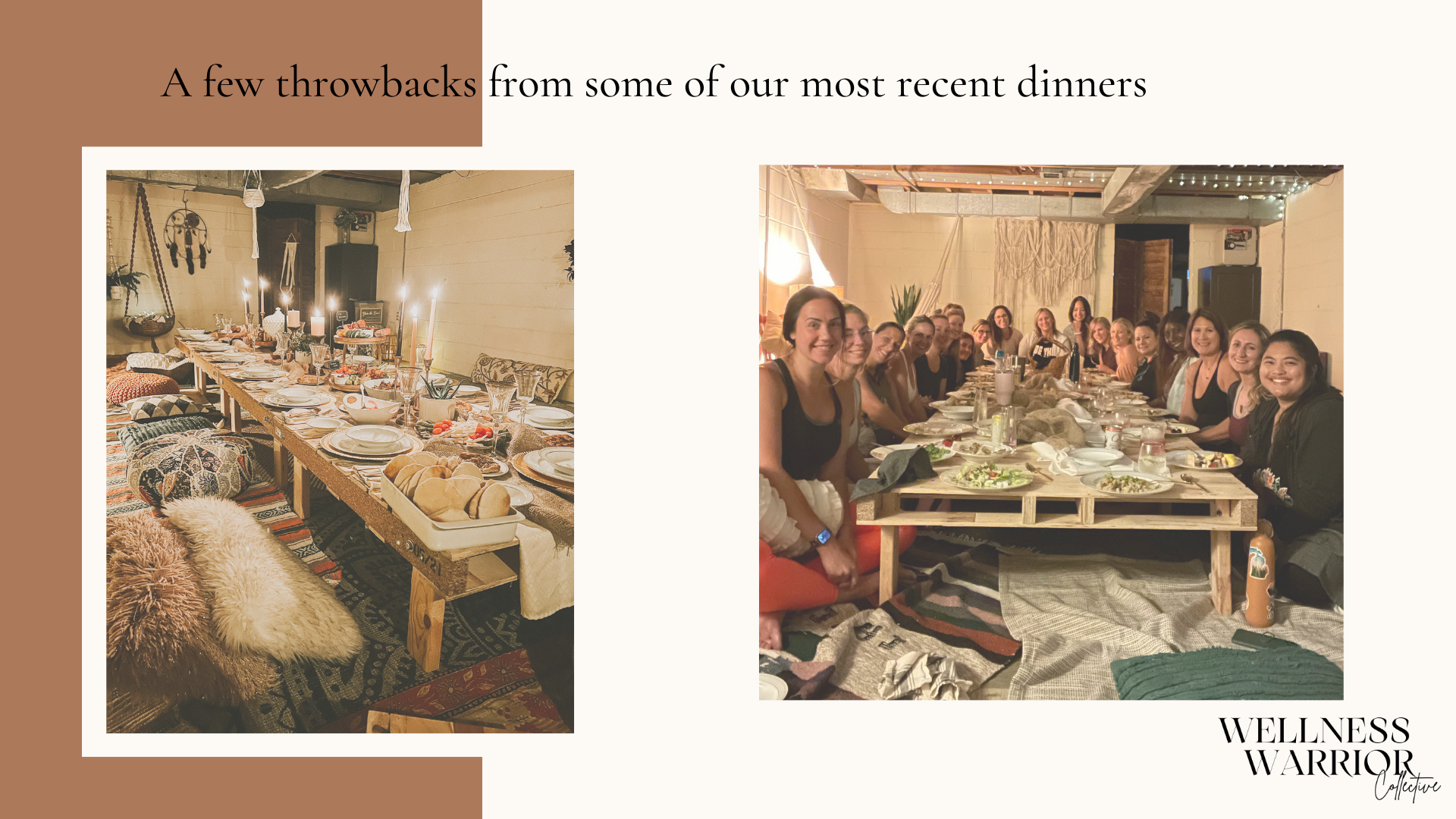 Things to consider -- we will be sitting on the floor/pillow, so dress comfortably. This is intended to be outdoors, so consider this for footware. We invite you to consider romantic casual / boho inspired attire. Think a romantic evening with friends both old and new, under the stars.